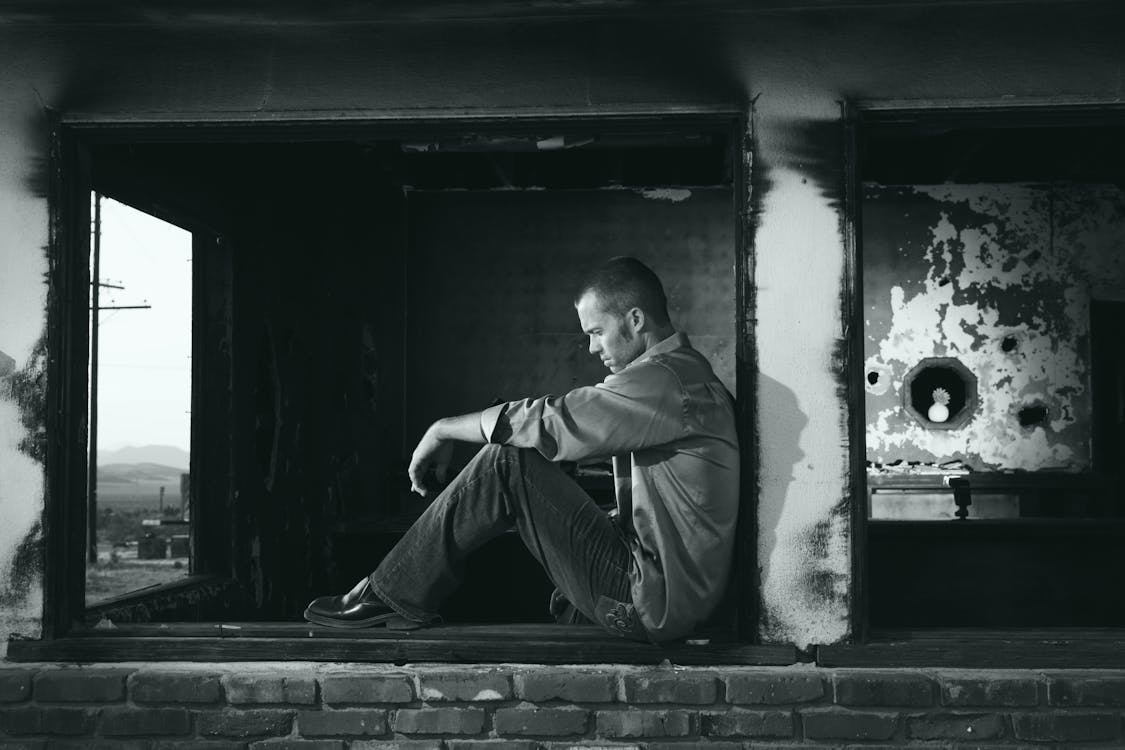 I've read (and even written) a fair share of articles on how to survive Monday morning as a pastor. Monday's can be absolutely brutal. Part of it is an adrenaline crash the other part is that it's just a brutal time of self-reflection and often fielding criticisms. Monday's are tough. But what do you do when your Monday morning blues start on Sunday morning?
That happened to me this Sunday. I go through seasons of melancholy and for some reason the old black dog is wanting to make his home in my heart right now. So I woke up Sunday morning with zero confidence that I'd be able to preach that day. Actually it wasn't the preaching that scared me, it was the need for me as a pastor to be "on". Shaking hands, having conversations, fielding questions, just being social was the last thing I wanted to do. And knowing that I had an ice cream social, deacons meeting, Sunday evening service, and business meeting staring down at me didn't inspire confidence either.
But I know that I cannot check out. I don't want to speak for everyone but in my case, that's the last thing a depressed person needs to do—check out. I cannot feed the monster. So I've got to pull myself out of bed, put on my dress clothes, and go pastor. Even if I don't feel like it. At all. And you had better believe that this opens up the door to all sorts of accusations from the enemy that I'm nothing more than a rank hypocrite who doesn't feel very much the things that I'm preaching.
This last Sunday wasn't the first time I've had a case of the Monday's on a Sunday. I've been to this rodeo before and I've learned a few things at least about myself that helps me, maybe it will help you. These aren't tips to feel better or to pull yourself out of the doldrums and get excited about your Sunday morning. That might happen, but more than anything these are tips to help you feel around in the dark a little bit until the light comes back on.
Here are 5 things (in no particular order) that have helped me:
Be responsibly honest. Hopefully as a pastor you have at least one person in your congregation that you can let them know that you are absolutely miserable that day. Encourage them to pray with you and for you. Just admitting to another brother in Christ that you are wrestling with such inner turmoil can provide a bit of healing and strength.
Remember your job. I think I could have also labeled this as "remember where the power comes from". This past Sunday I preached on 1 Corinthians 2:1-5. I felt every bit of it. Weakness. Fear. Trembling. I knew that my only job on Sunday was to proclaim God's Word and his goodness and let him do the work. Depression can be our friend in this regard. I wasn't tempted to strap one bit of unwarranted responsibility on my shoulders. I knew I couldn't do it. I knew what my job was and wasn't about to arrogantly grab hold of things only the Lord can do.
Get alone with God. You won't feel like it, but squeeze a bit of time out of your schedule and do something. Pray. Listen to a worship song that will strengthen your soul. Read a bit of Scripture. Just cry out to God and let him know your absolute desperation.
Preach the gospel to yourself. Don't do the third thing without this fourth thing. You'll be tempted to just vent and start feeling sorry for yourself and spend your time telling God how terrible things are. Don't stop there. Preach the gospel to yourself until you believe it. Try to tune out all the other voices and just rest in the finished work of Jesus. Everything could blow up in your face on Sunday morning and it wouldn't change what Christ has accomplished. So rest. Even if you unravel, He remains.
Get to work. Your feelings aren't sovereign, God is. You aren't a hypocrite because you are proclaiming things that your wrecked heart is having a hard time grabbing hold of. You are actually showing your confidence in the Lord by obeying the Word even when your affections are numb. Mourn the fact that you aren't serving the Lord with gladness but keep working and praying that your affections will soon follow. If this keeps happening, though, you might need to look a bit deeper and consider your calling. But today, put your hand to the plow and trust that the Lord uses broken vessels.
I've actually walked into the pulpit absolutely miserable but left with a renewed confidence in Christ. But I've also had it happen that my whole Sunday was miserable and discouraging and it carried over to a terrible Monday. I don't think there is a formula for this. It's just an opportunity for us weak people and pardoned rebels to cling to a very strong Christ.
The lights will come on…eventually.