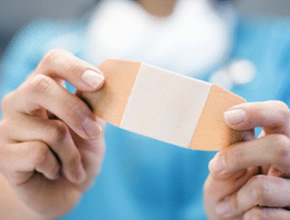 I've been preaching the past couple weeks on forgiveness. In preparing I've found Chris Brauns' work, Unpacking Forgiveness, to be immensely helpful. A position that I have held for awhile now is that forgiveness isn't simply about us. We don't forgive someone primarily because we release ourselves from some prison of bitterness. Though that is certainly a benefit—we forgive because God forgave us.
I've also held the position, for a while now, that there is a difference between the posture of forgiveness and actually living in reconciliation with someone. I can forgive you—as in, absorb the cost of your sin, not hold your sin against you, etc.. But I cannot fully forgive you—in the everything is reconciled since—until you repent. I'm convinced we have to hold this position as it relates to God's forgiveness of us, otherwise we must embrace universalism.
Brauns does a phenomenal job of showing the difference between biblical forgiveness and what he terms therapeutic forgiveness. Therapeutic forgiveness is more the feeling of forgiving someone. Your forgive them in your heart or in your mind. It becomes "an emotion rather than a transaction or commitment between two parties". (65) For me, I don't believe the therapeutic forgiveness is absolutely wrong. I just believe it is incomplete. But when it becomes what we primarily mean by forgiveness then it becomes extremely unhelpful.
Brauns lists 7 problems we have when therapeutic forgiveness becomes our sole definition for forgiveness:
It distorts people's understanding of true forgiveness. To say that two offenders are equally forgiven when one repents and the other does not is to cheapen the beauty of reconciliation and true biblical forgiveness.
It attempts to redefine how people understand God's forgiveness. Forgiven people aren't in hell, but therapeutic forgiveness would force us into that position.
It suggests that some people may even need to forgive God.
It results in 'cheap grace' and a reluctance to identify and name evil. "The church ought to identify and name evil, not declare that all must be unconditionally forgiven.
It discourages healing in Christian community. Therapeutic forgiveness tends to make us "forget about relationships and move on". The Bible calls us to something far more difficult—but far more glorious.
It may make individuals feel licensed to avoid dealing with their own sin. "Working through forgiveness biblically will force us to wrestle with truth rather than only with feelings"
It does not prepare us as Christians for the persecution and evil that we may face. How can you handle the real evil and speak about justice when forgiveness is merely an emotion we should grant to every offender?
We must be careful how we think through biblical forgiveness and how we counsel folks who have been sinned against. It is inevitable that we will need forgiveness and need to forgive. I'm finding that there are so few doctrines which are as grossly misunderstood. And certainly which aren't as applied. I close with these words of JC Ryle:
Let these truths sink down deeply into our hearts. It is a melancholy fact that there are few Christian duties so little practiced as that of forgiveness. It is sad to see how much bitterness, unmercifulness, spite, harshness, and unkindness there is among men. Yet there are few duties so strongly enforced in the New Testament Scriptures as this duty is, and few the neglect of which so clearly shuts a man out of the kingdom of God." (From here)
Let's forgive one another as Christ forgave us—but let's be sure when we do so we are walking in the forgiveness Scripture speaks of and not merely the forgiveness the Dr. Phil's of our day encourage.
—
Photo source: here