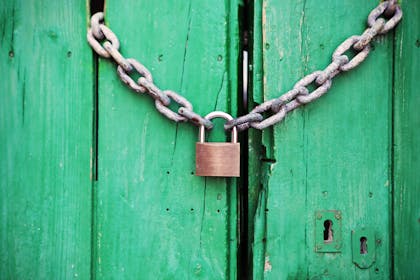 One would almost think that passage…was not considered as part of God's word; at least I believe there is no passage so generally neglected by his own people. –John Newton
What is that one passage? Luke 14:12-14.
He said also to the man who had invited him, "When you give a dinner or a banquet, do not invite your friends or your brothers or your relatives or rich neighbors, lest they also invite you in return and you be repaid. But when you give a feast, invite the poor, the crippled, the lame, the blind, and you will be blessed, because they cannot repay you. For you will be repaid at the resurrection of the just."
The context of Newton's quote is in a letter to a young man who has become newly married. This young minister was very liberal in giving to the poor, but now that he has a wife to care for he is afraid he will have to give less to the poor. After all, isn't he called to provide for his family?
It sounds like such a reasonable argument. And Newton concedes that it's possible that he won't be able to provide quite as much monetary assistance. He doesn't deny that this young man needs to provide for his family. But he also calls his bluff, and in doing so I think he has something to say to us as well.
Newton told this young man that if at the end of the day he does decide that he has to close up his pocketbook for the poor to provide for his wife that he would also be sure to do two more things. First, "Be very certain that you allow yourselves in nothing superfluous. You cannot, I trust, in conscience think of laying out one penny more than is barely decent; unless you have another penny to help the poor." And secondly, let your friends know that you will not able to entertain them…not even for a night.
If you are anything like me you balk at those suggestions. Why, certainly I can use a little bit of what I've worked hard for to my own enjoyment? Surely, it is my Christian duty not to shut the door on my friends. What kind of friend and neighbor would I be to not be providing for them? (Keep in mind how much stronger these sentiments would have been in late 1700s England).
This is where Newton points to Luke 14:12-14. Would you rather open the door to Christ or to your friends? He continues:
"If the Lord Jesus was again upon earth, in a state of humiliation, and he, and the best friend you have, standing at your door, and your provision so strait that you could not receive both, which would you entertain?"
Then he points to that passage and says, "I do not think it unlawful to entertain our friends; but if these words do not teach us, that it is in some respects our duty to give a preference to the poor, I am at a loss to understand them."
I'm not sure that I agree with Newton that this is the most neglected verse by Christians but it certainly would make the top 10—especially here in America. We have such a propensity to hide behind a very good thing like providing for our families to neglect our call to be hospitable to those who have nothing to give to us. How often are our dinner plans motivated by what will provide us the greatest enjoyment instead of what might further the kingdom? Are we really providing for our families or are we padding our houses for our families and using that as an excuse to neglect the poor?
Tough questions. But Newton is right, Luke 14 means something…and if it doesn't mean that we should give some sort of preference to the poor I'm at a loss for what it does mean.
—
Photo source: here