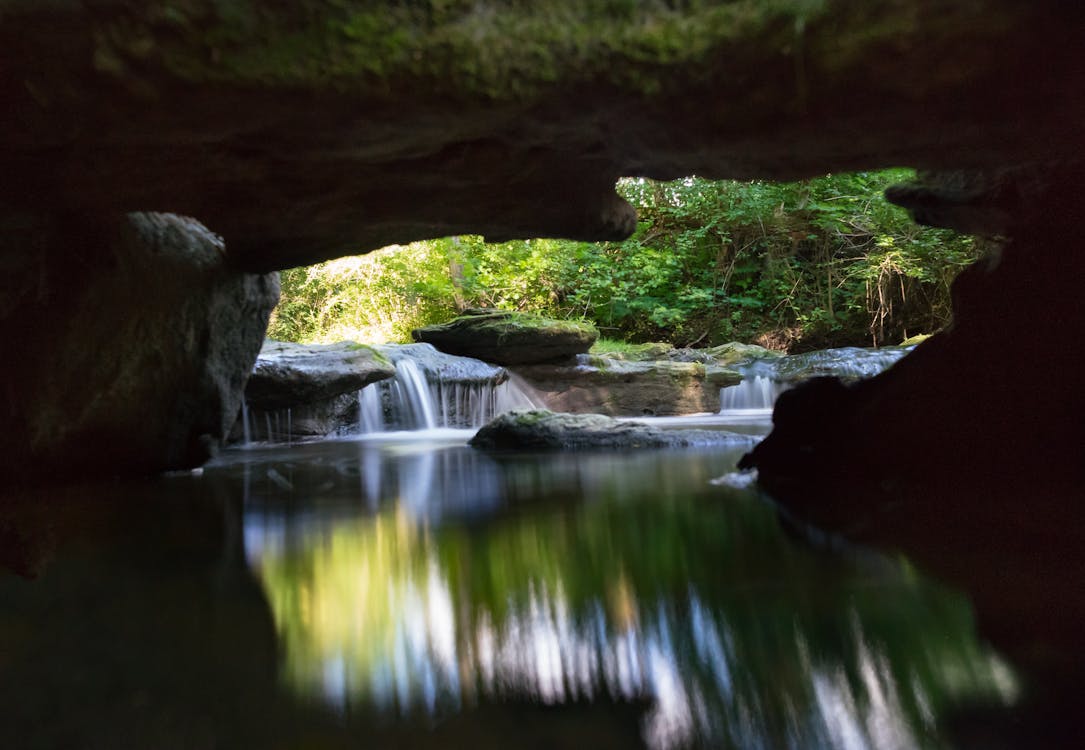 The Lord is good,
a stronghold in the day of trouble;
he knows those who take refuge in him. (Nahum 1:7)
I'm amazed by the words after the semi-colon. The words before the semi-colon I think I understand somewhat. God is a place of rescue when stuff goes horribly wrong. I picture King David hiding out in caves, running from his persecutors, and finding comfort in God's protection of Him. I think I get that part.
I'm picture a time when I found myself out in the middle of the woods and an unexpected rain came upon us. We were fortunate to be near an area with a few shelf rocks. We could easily get into the cavernous area and find shelter from the storm. And once we were in there we realized we weren't the only ones who had taken refuge. Others had carved their name into the walls, signifying that they were there. This mini-cave had become a shelter to many others throughout the years.
But that's not the only image that Nahum 1 gives to us. We are to believe that not only is the Lord a refuge but he knows those who take refuge in him. It is the same word used of Adam knowing his wife. It is not just that he knows their identity but he delights in those who take refuge in Him.
This means when we enter into God as our refuge it isn't necessary for us to scrawl our names on the wall. I don't have to identify myself because the source of refuge already knows everything about me. In fact He knows me better than I know myself. And he loves me deeper. Even before the foundation of the world He loved me and drew me into Himself as a source of refuge. This is amazing.
God is not a reluctant refuge. He isn't a passive refuge like a cave. He is one who delights in those who take refuge in Him. Therefore, I am emboldened to cast all my cares and anxieties upon Him. I don't have to pretend that I'm someone that I'm not. And I don't have to fear that when I come into this cave and spill all my guts and things get ugly that somehow I'm going to be rejected and booted out of this source of refuge. No, I'm loved and known deeply.